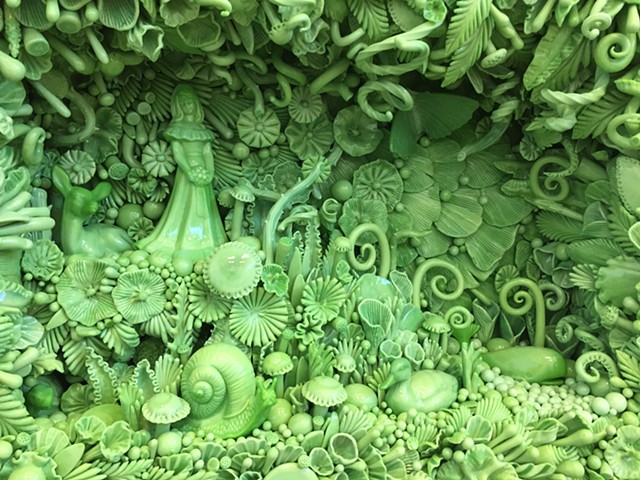 Amber Cowan is a sculptor using the material of glass as her primary medium. She has been working with glass for over 18 years and has received both her MFA in Glass/Ceramics from Tyler School of Art in Philadelphia and her BFA in 3-Dimensional Design with a concentration in Glass from Salisbury University.
She is currently working with a process which involves flameworking, blowing, and hot-sculpting recycled, up-cycled, and second-life glass that is usually American pressed glass from the 1940's to the 1980's. The glass used is generally sought through thrift stores, flea markets and post-production factory runs, the places where it is has been abandoned to the dust bins of American design.


Please click on the images to see a larger and more detailed picture.